The ski resort of Saas-Fee is located in the Swiss Alps and offers a wide variety of slopes for skiers of all levels. The beginner slopes are near the base of the ski resort, while the more advanced slopes are higher up the mountain.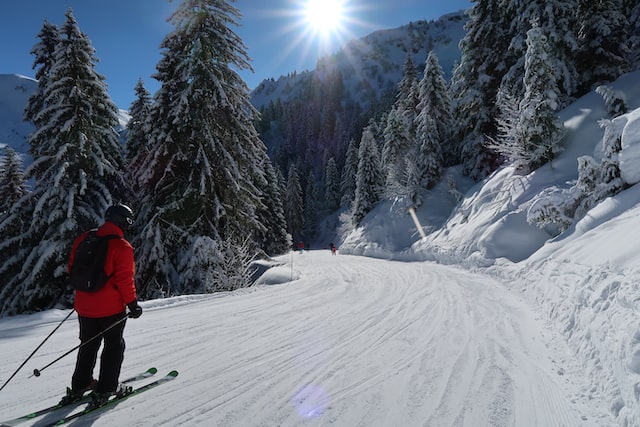 Piste and ski map Saas-Fee
The best way to get around the ski resort is by using the ski map. This piste map for Saas-Fee shows all the different slopes and their difficulty levels, so you can plan your route using the piste plan before you set off. The trail map is color-coded so you can easily see which trails are open and which are closed. Whether you're a beginner or an expert, the ski map of Saas-Fee will help you make the most of your time on the slopes.
View the Saas-Fee piste map below or download the Saas-Fee piste plan pdf here.