Don't have your own winter sports equipment? No problem! The price of renting full ski equipment in Saas-Fee starts from €15.00 per day for adults and from €8.50 per day for children. Saas-Fee has a wide range of sports stores where you can find the best equipment from various top brands. Read on to find out where you can best order your materials.
Ski equipment rental in Saas-Fee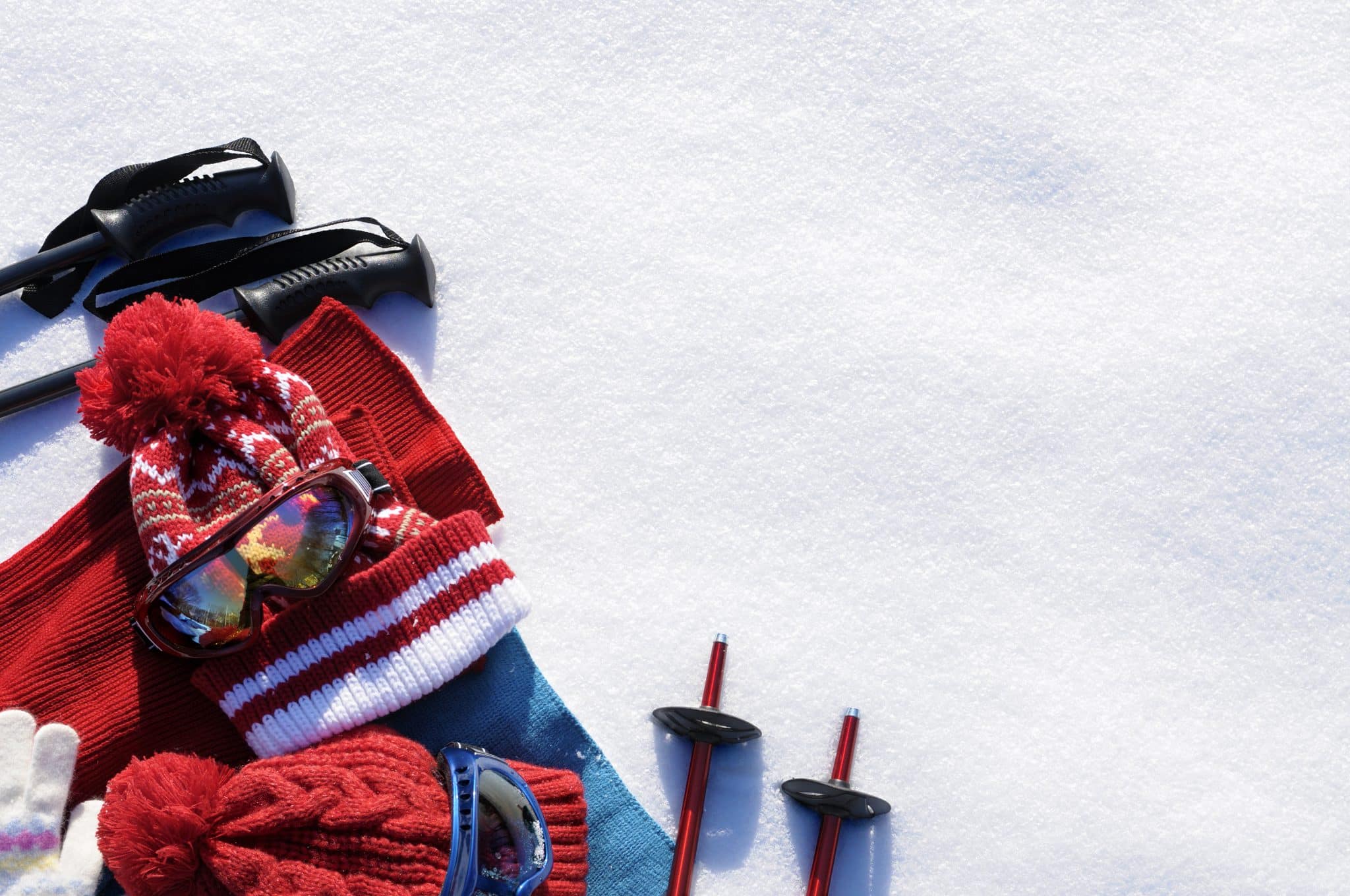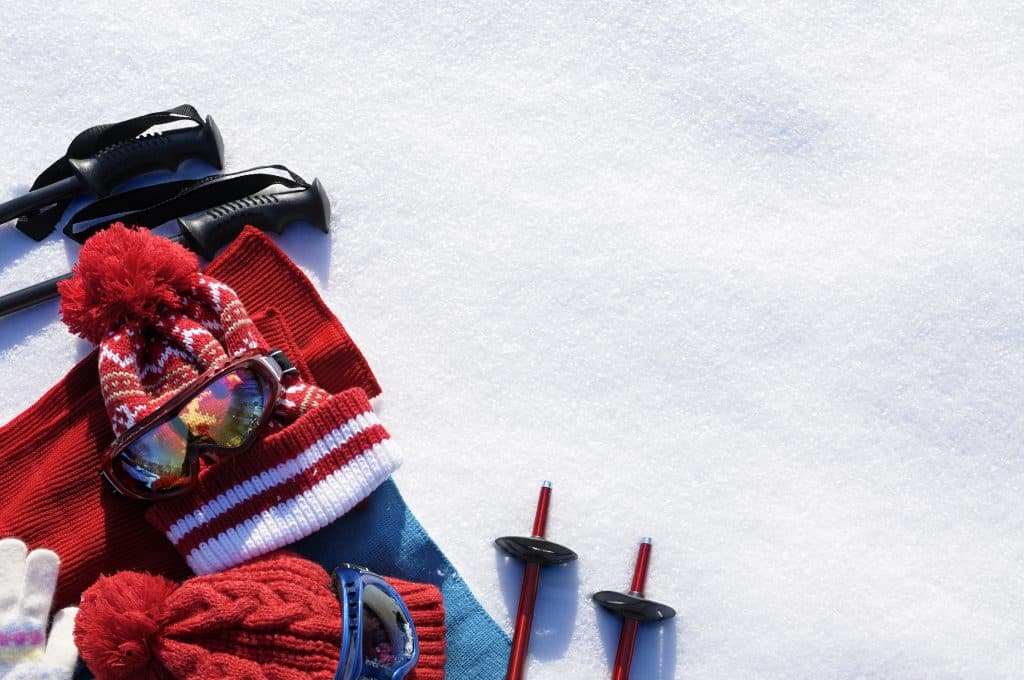 At the ski rental stores in Saas-Fee you can easily book your winter sports equipment for your trip to Saas-Fee online. Online reservations are rewarded with most landlords. This can be as much as 40% off their rental prices!
Cesar Sports
Since 1961 Cesar Sport located in Saas-Fee. A traditional winter sports store with the largest selection of winter sports materials is in Saastal. There are three Cesar Sport locations in Saas-Fee where you can go for your skiset. In addition, Cesar Sport also has a depot, here you can safely store all your belongings before boarding the elevator.
Egginer Sport
With more than 35 years of experience in ski service, ski rental and ski sales, we can Egginer Sport not be missing from this list. The ski store is centrally located from the mountain railroads, ski schools and the ice rink. They are also one of the cheaper providers of winter sports equipment.
Felix-Sport
Sports store and ski workshop Felix-Sport anno 1983 was one of the first in Saas-Fee with a stone grinding machine. Felix imseng, the owner, as a professional ski racer and ski instructor, is the right person when it comes to advising his clients and prospective skiers. He is therefore happy to help you select the right material.
Olympia-Sport
At Olympia-Sport you will find a large assortment of various winter sports equipment, which you can rent at favorable prices. When you rent your gear here you can store your equipment and shoes in their depot for free. Ideal for storing your belongings after a long day on the slopes.
Derby Sport Intersport
Looking for budget rentals or exclusive racing skis? Then you are at Derby Sports in the right place. A wide selection of different types of materials and large range of accessories. Again, you can store your rented items for free in their depot.
Glacier Intersport
For years now Glacier are passionate about making winter sports vacations a success. They invest in state-of-the-art grinding equipment and service accessories to make this possible. They stock the right equipment for every style of skiing. In addition to the large selection in ski and snowboard equipment, you can also find freeride, telemark and touring skis here.
Sportart
At Sportart you are at the right place for a wide range of exclusive winter sports materials. There are more than 600 skis available from this rental company in more than 15 colors. So here you are guaranteed to find what you are looking for. The store is located in the center close to the ski schools.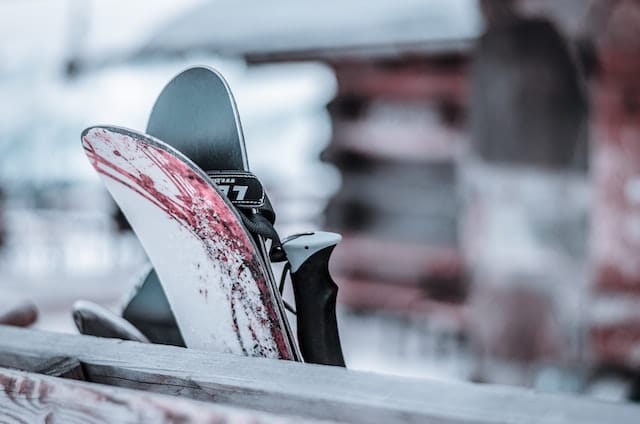 Snowboard rental Saas-Fee
Are you looking for snowboarding materials in Saas-Fee? Then you've come to the right place with the above rental companies. There is a wide range of snowboarding equipment for a snowboarder of any level. You can also enjoy discounts at these materials when you book online.
You can do excellent skiing or snowboarding in Saas-Fee on one of the many slopes. The blue, red and black slopes make up an area over 100 km long. So there is ample supply for a skier or snowboarder of any level. It is a paradise where you can enjoy wide leveled slopes or mogul slopes.
Where to stay in Saas-Fee
Your stay in Saas-Fee is not complete without a luxury chateau where you can relax after a long day of skiing. In our chateau penthouse you can find peace in the sauna, find warmth in front of the fireplace and enjoy fantastic views. The chateau is suitable for small groups, families and couples.
Looking for a chateau in Saas-fee? Then check out our luxury chateau penthouse with central location.