Skiing is one of the popular winter sports and is suitable for young and old. This is why many people have been heading for the snow in Switzerland for years. Here you will find "The Pearl of the Alps": Saas-Fee.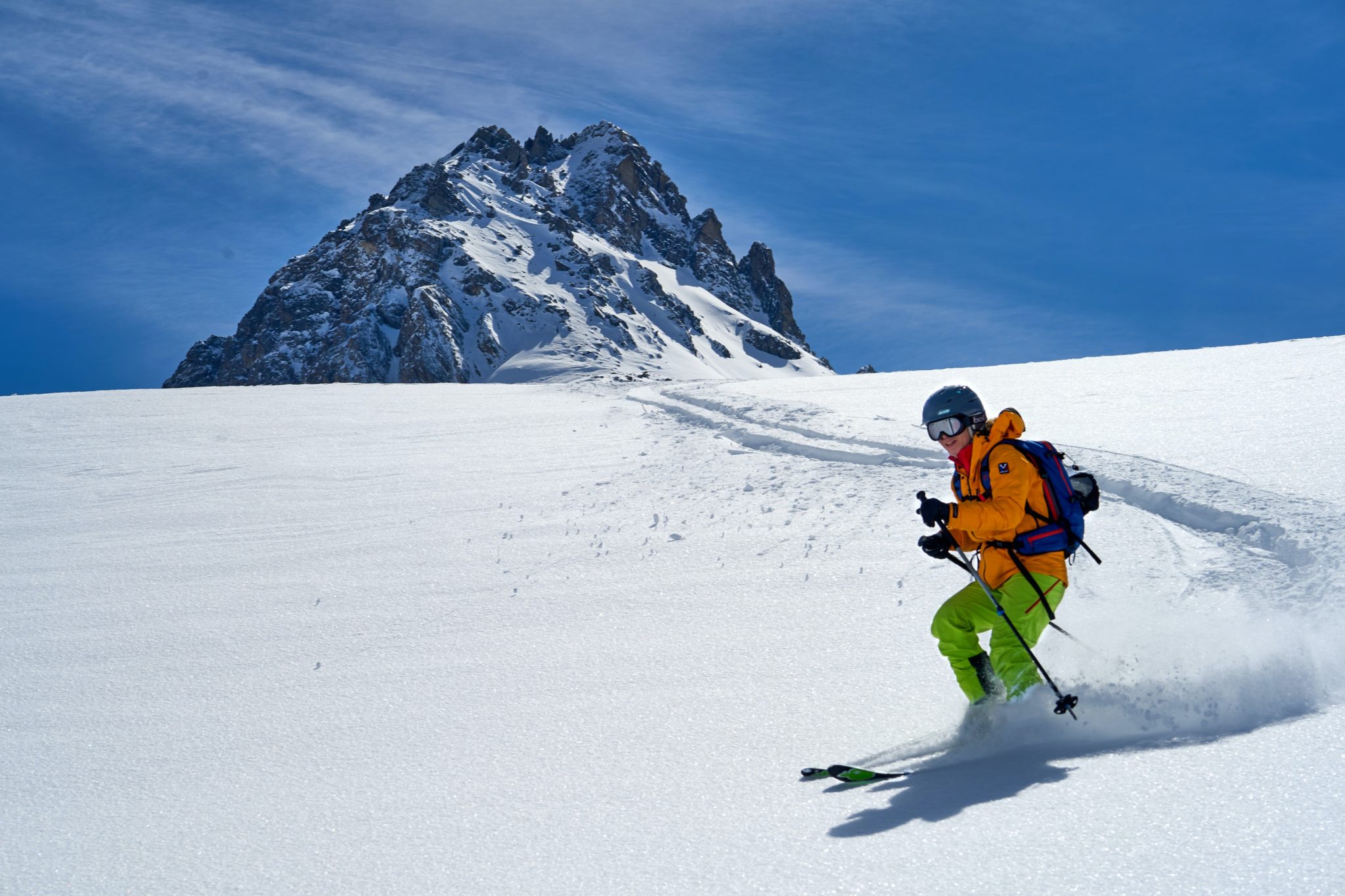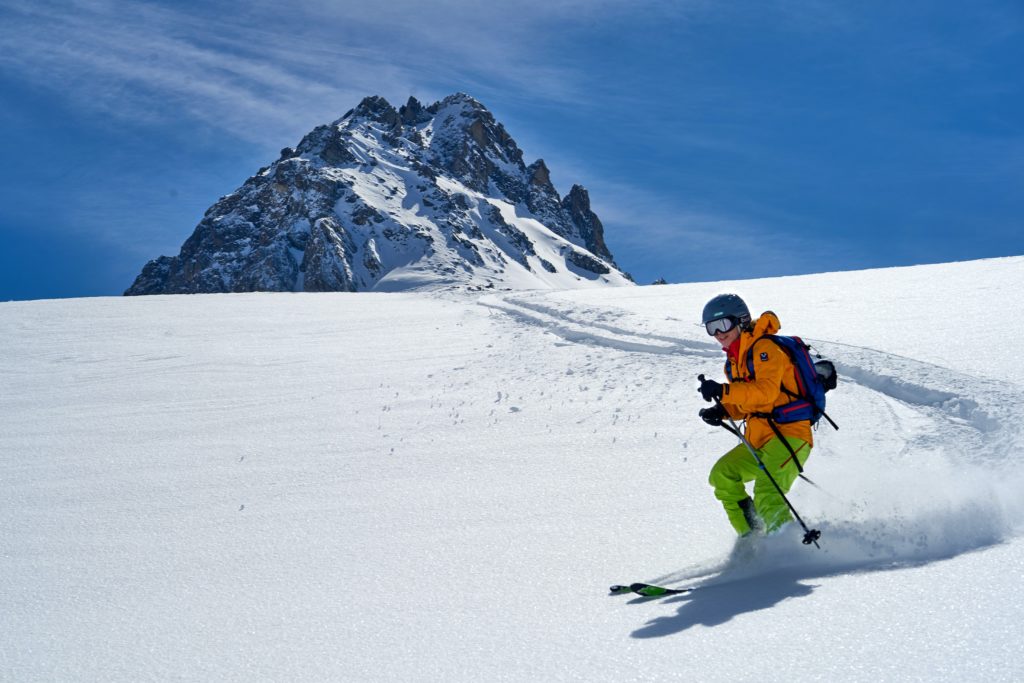 Saas-Fee boasts a beautiful ski area where you can experience the ultimate winter sports feeling. In total, the area has a length of over 100 km that is divided into several slopes:
A blue ski area of 20 km;

A red ski area of 60 km;

A black ski area of 20 km.

In short, there is enough challenge for a skier of any level to enjoy the bright sunshine, beautiful scenery and thick snow.
The village of Saas-Fee is located at 1800 meters above sea level at the foot of the highest mountain in Switzerland. The 4545-meter-high Cathedral provides fantastic views and an opportunity to properly admire the area. In addition, the Saastal ski area is surrounded by 13 four-thousanders.
In the winter season, the snow-sure areas of Saas-Fee are between 1500 and 3600 meters above sea level. In addition, Saas-Fee is among the ski resorts in the Alps where you can also ski in the summer.
The slopes in Saas-Fee promise a unique skiing experience. To ski down, of course, you must first go up. There are more than twenty elevators available that ensure that winter sports enthusiasts can easily explore the area. Chairlifts, drag elevators and cable cars lead to various slopes and mountains.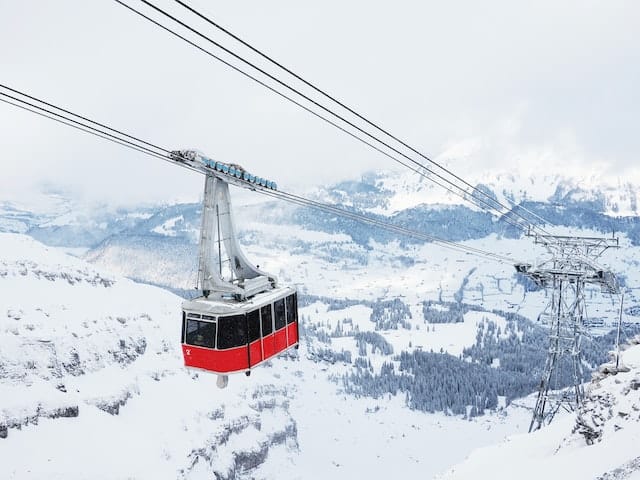 In Saas-Fee there are mountain guides who can help you plan and organize your tours. Some routes lead over glaciers and can only be done with a local mountain guide.
Strahlhorn 4190 m
The Strahlhorn at 4190 meters above sea level is one of the easiest high peaks. It can be climbed under the guidance of an experienced mountain guide. After climbing over 1260 meters, you can enjoy breathtaking views.
Fluchthorn 3794 m
Even though the Fluchthorn lies just below the 4,000-meter altitude zone, it still provides the opportunity for fascinating views. The summit is surrounded by impressive glaciers, Strahlhorn, Allalinhorn, and Rimpfischhorn. It is a popular ski tour with an ascent of 870 meters.
Alphubel 4206 m
The Alphubel is one of the most difficult tours in the Saastal. For this reason, it is recommended that you take this tour only if you are physically fit and have reasonable experience with ski touring. During the ascent, you will brave hairpin bends before finally taking a descent of over 2400 meters to Saas-Fee.
Après-ski lovers are in the right place in Saas-Fee. Indeed, the village has an "Apres-ski-mile," better known: Gletscherstrasse. Here you can find several après-ski bars. With good weather, there are several opportunities to sit outside on the terrace. After a long day on the slopes, this is the ideal way to get some rest and enjoy local Schnaps. More about après-ski .
Where to stay in Saas-Fee
A beautiful ski area, high slopes with good snow conditions, multiple ski tours and lively après ski venues is not the only thing that will make for an unforgettable vacation in Saas-Fee. A good stay in this beautiful Swiss village is not complete without a luxurious chateau where you can relax after a long day.
Our chateau penthouse offers extensive modern amenities and fantastic views of the village and surrounding mountains. After a long day you can relax here in the living room in front of the fireplace, relax in the jacuzzi or just stay active and visit the gym. There is more than enough space in the chateau penthouse for couples, small groups or families.
Are you looking for a place to stay? Then check out the luxury chateau penthouse with central location.