Saas-Fee belongs to the Saas Valley together with Saas-Grund and Saas-Almagell. It is a snow sure area which is due to the high altitude of the slopes, namely between 1800 and 3600 meters above sea level. As a result, it is even possible to ski in the summer.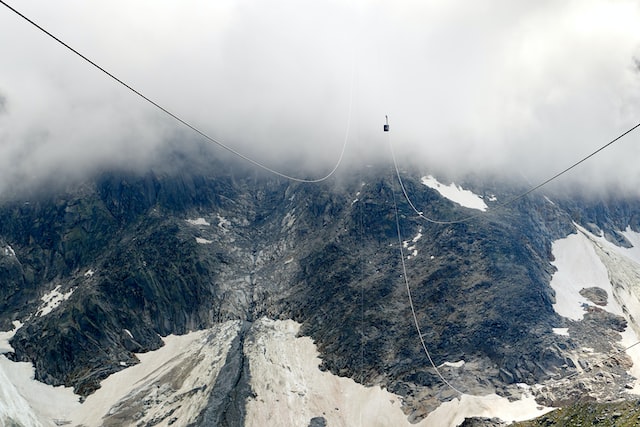 The village of Saas-Fee is located at an altitude of 1800 meters above sea level. One of the highest and most impressive mountains is the Dom which is 4545 meters high. The Dom is one of the 13 four-thousanders that surround the Saastal and it is the highest mountain in Switzerland. These snow-capped mountain peaks along with the pristine landscapes make for stunning views during the skiing , hiking and many other activities .
While skiing, you will be surrounded in Saas-Fee by no less than 13 four-thousanders. This impressive view is breathtaking and something that makes skiing in Saas-Fee unforgettable.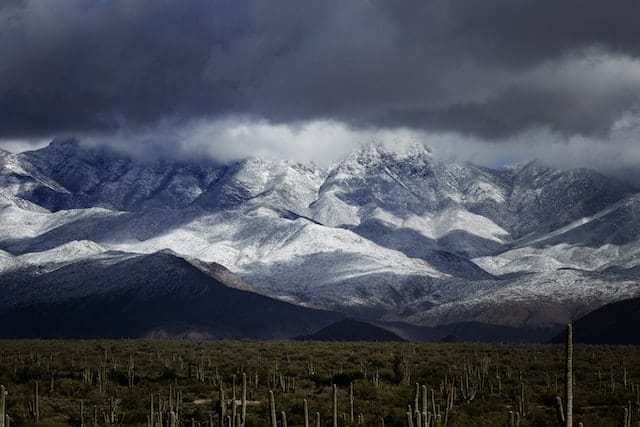 The ski area of Saas-Fee offers plenty of challenges for skiers of all levels. There is 100 km of ski area in Saas-Fee that is divided into different slopes: 20 km of blue ski area, 20 km of black ski area and 60 km of red ski area. The distinction between these types and colors of slopes comes from the slope.
The blue slopes has a gentle gradient between 10 and 16 percent. This slope is prevalent for any skier and also beginners.

The red slopes has a gradient between 17 and 23 percent. This slope is a lot more difficult than the blue slope and more suitable for advanced skiers.

The black slopes has a gradient from 24 percent. This slope is the most difficult.

In Saas-Fee, there is plenty of skiing for both the beginner and the advanced skier. In addition, there are many ski schools to be found in Saas-Fee where you can go for ski lessons.
In Saas-Fee there are few chairlifts to be found but mainly gondolas and drag elevators, this is because the Feegletscher is present almost everywhere in the Saas-Fee ski area. There are 12 drag elevators, 7 gondolas and 2 chair elevators available.
Where to stay in Saas-Fee
Saas-Fee has something for everyone with its variety of activities. To enjoy the ultimate, a good stay is not to be missed. And what could be better than a luxury chateau less than 400 meters from the center?
Step into the luxurious world of Saas-Fee. This luxury chateau is located to less than 400 meters from the center and within walking distance of several ski elevators. Here you can enjoy the various modern amenities such as an extensive kitchen and living room, jacuzzi and sauna. The chateau has 3 bedrooms with 2 double beds and 2 single beds.